ITIL® 4 Managing Professional (MP) Transition (English)
Termin
Inhouse
Individuell
Präsenz oder Online
Termin auf Anfrage
Dieses Seminar bieten wir Ihnen nur als Firmen- oder Inhouse-Kurs an.
Bei Ihnen vor Ort.
Inhouse-Schulungen finden nur für Ihre Teilnehmer bei Ihnen vor Ort statt. Termine und Inhalte werden mit Ihnen abgestimmt.
Komplett nach Ihren Wünschen.
Von Firmen-Schulungen nur für Ihre Mitarbeiter, bis hin zu individuellem Consulting oder Coaching mit Ihren Themen, Terminen und Orten.
This 5-day ITIL 4 Managing Professional (MP) Transition Training will enable you as an ITIL v3 Expert (or with at least 17 credits) to become an ITIL 4 Managing Professional and thus confirm your position as a pioneer.
Please note: This seminar is only available until March 31st, 2023!
The five-day ITIL® 4 Managing Professional Transition module was developed to enable ITIL® experts and/or ITIL® v3 candidates with at least 17 ITIL® credits an uncomplicated transition to ITIL® 4 and at the same time take the investments already made in ITIL® v3 training into account. With only one course and one examination you can qualify as an ITIL® 4 Managing Professional. The transition module recognizes the knowledge already acquired and enables candidates to expand their skills and knowledge to ensure that they can master the challenges of digital transformation.
This training is intended for all those who already have at least 17 ITIL credits or are ITIL Expert and now want to advance to ITIL 4 Managing Professional (MP). The course will give you a deep insight into the knowledge of an ITIL 4 Managing Professional and will prepare you perfectly for the transition exam. You will take this exam online after the training.
Advantages:
Live training with a real trainer
Digital training documents
No travel time and costs
Anywhere
Online exam at a date of your choice
This seminar is implemented according to the current Axelos (ITIL® 4) curriculum. Accredited ITIL® 4 Managing Professional Transition training is provided by SERVIEW, accredited by PEOPLECERT. ITIL® is a registered trade mark of AXELOS Limited., used under permission of AXELOS Limited. All rights reserved.
Related examination: ITIL ®4 MP Transition Certification € 325,00 plus VAT
Zielgruppe
Managers
Employees of service or IT organizations
IT professionals
Business managers
Anyone who wishs to enhance their ITIL® 4 knowledge and/or aspire to the status of an ITIL® 4 Managing Professional.
Voraussetzungen für die Schulung
You are already an ITIL® Expert or have acquired at least 17 ITIL® credits under the ITIL® v3 / 2011 qualification scheme and would like to qualify as an ITIL® 4 Managing Professional. ITIL® 4 Foundation can be accepted as an alternative to ITIL® v3 Foundation plus 15 credits from ITIL® Intermediate/Practitioner modules.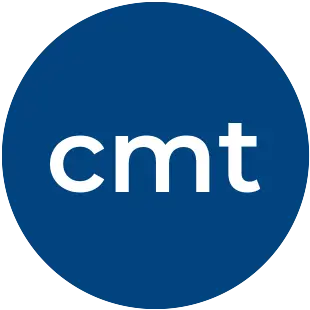 2 Tage Präsenz oder Online
1.220,00 € zzgl. 19% USt.
1.451,80 € inkl. 19% USt.
Kursinhalte
Learning goal:
The 5-day training provides a holistic picture of the necessary knowledge and skills related to the new Service Value System (SVS) of ITIL 4. The contents of the training are:
An overview of the key differences between the ITIL v3 five-step Lifecycle IT Service Management model and its 26 processes and functions compared to the ITIL 4 Service Value System model and its 34 practices.
A review of the SVS model and its components the service value chain, seven guiding principles, four business dimensions, governance, continuous improvement
Insight into the 34 practices of ITIL
4 Key concepts and content from the three ITIL 4 Specialist courses: Create, Deliver & Support, Drive Stakeholder Value and High Velocity IT
Contents from the ITIL Strategist Advanced Book and Course - Direct, Plan & Improve
Course Content:

The ITIL® 4 Managing Professional Transition module consists of core elements of the following modules and covers between 30 and 40% of the course contents depending on the course module:
Methods:
The Virtual Live Classroom (VLC) training represents a new form of learning. You will learn live and in constant dialogue with an experienced trainer the entire training content of the corresponding module. The Workbook principle is also used. No boring PowerPoint presentations, but as in presence training, the contents are developed together with you. By using our interactive learning platform and the education package sent to you in advance, you have all the possibilities of a normal training course at your disposal. Get in touch, ask questions, give the trainer immediate feedback on his explanations - our platform offers you all these functions. You solve the group work of a face-to-face training in separate rooms and present the results to the entire classroom. For training courses with certification, you can take the exam flexibly online, and you can choose the date of the exam yourself.
VLC Trainings are a new attractive learning option and all you need is a workstation with a stable internet connection, a headset and a webcam. With our Education Package you will receive the literature, the workbook and all necessary training documents in advance.
Certification:

ITIL® 4 Managing Professional Transition Certificate
The ITIL® 4 Managing Professional Transition Examination is held after the seminar. This is a multiple choice examination with 40 questions, which have to be answered in 90 minutes. You have to answer 28 of 40 questions, so 70% correctly, to receive the certificate. Candidates who sit the examination in a language which is not their mother tongue or candidates with special requirements (e.g. health restrictions) are entitled to an extended examination time. Please inform us if we should apply for an extended examination time for you when you register.

Exam Fee: € 325,00 plus VAT
Lernen von Experten
Zertifizierte und praxiserfahrene TrainerInnen
Durchführungs-Garantie
Unsere Schulungen finden ab der 1. Buchung statt.
Inklusive
Mittagessen, Unterlagen, Zertifikat, WLAN, Getränke uvm.
Gruppengröße
Minimal 1, Maximal 8 TeilnehmerInnen
Passende Unterlage
Inklusive Fachbuch zur Schulung.
Sprache
Deutsch (Englisch auf Wunsch)
Noch Fragen?
Rufen Sie mich an oder schreiben Sie mir eine E-Mail!

Frank Lewin